Background
Nadia is a criminal defence lawyer practicing in Toronto and across the GTA. She was called to the bar in 2019, and has received her JD from Osgoode Hall Law School. She completed her Hon BA at the University of Toronto, where she majored in English and Cinema Studies and made the Dean's List.
She was a diligent student and chose to hone her skills in the area of the criminal law early on in her legal studies. She obtained top grades in her substantive criminal law courses, having received the Kenneth Gibson Memorial Prize in Evidence for achieving the highest grade in Evidence Law, and achieved High Honours in her Law and Literature course.
Nadia has previously worked for several criminal law practices in Toronto, and has gained a wide berth of experience on different types of criminal cases. While in law school, Nadia represented low-income clients at Downtown Legal Services, a legal aid clinic where she worked on summary offence cases and appeals. She understands the nexus between poverty and crime, and is happy to tailor reasonably-priced, high-quality representation to those who need it the most.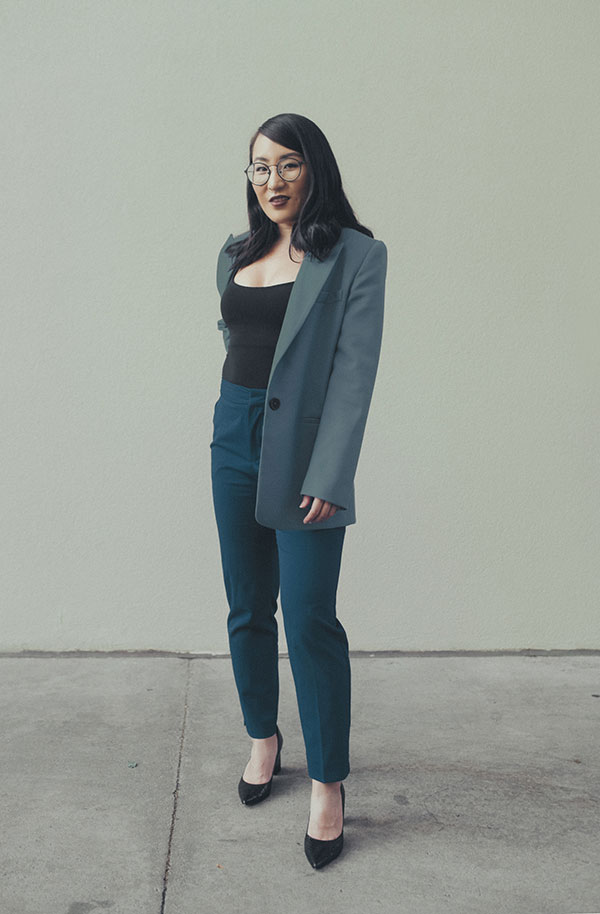 Philosophies
Nadia is resourceful, resilient, and retains a strong sense of moral responsibility to the causes she takes on.
Criminal litigation often poses a threat to personal liberty, and individual freedom is something Nadia prioritizes. When it comes to the role of the state in society, Nadia favours less government intrusion into our personal lives, especially by the criminal law. She was drawn to criminal defence particularly because it allows her to challenge the authoritarian excesses of state power.
The heavy law-and-order prosecutorial policies of past generations, such as the war on drugs and the over-reliance on underfunded prison institutions, have been a costly failure. Nadia advocates for community-based approaches to criminal justice first and foremost.
How she can serve you
If you retain Nadia, you can expect to have a thorough and dedicated advocate by your side – even if it means picking up your call at 2 o'clock in the morning. As a young, determined lawyer building up her practice from the ground up, Nadia is eager to establish her reputation as a hardworking advocate who is ready to bring refreshing, cutting-edge perspectives to the criminal law. She will take the time to listen to you, and to help you make more informed choices about your legal rights.
Nadia is detail-oriented, and great at presenting the evidence and crafting the best narratives that work for you. The storytelling skills she developed while studying English literature have shaped her written and oral advocacy to be persuasive and concise – qualities that busy judges tend to appreciate.
With Nadia, you will receive competent, well-prepared, and individualized representation. She works to balance cost-effectiveness with dogged advocacy, paving the way to early resolutions with favourable results when possible, and ready to build robust trial strategies when needed.